Hi guys!
Sorry I haven't been able to update you guys lately, but tattoo removal is a lengthily progress which means it takes time before I can show you guys some before and after photos. So Im happy that today I get to show you all a little bit of what Ive been working on in the last couple of months.
Many of you also know that the way tattoo removal works for each individual is down to the age of the tattoo, the ink used in the tattoo, placement of the tattoo, the depth of the ink, difficult colours and how well your body responds to the laser. Today Ill show you four examples, the oldest tattoo 30 years old and the youngest tattoo only 5 months.
The first tattoo here is around 2 years old, which is a coverup. The photo on the left shows the tattoo how it was and the three patch tests that we did initially. The photo on the right is taken only 2 weeks after the first session done on the tattoo (which is why its still a bit dry). The tattoo will continue to fade in the coming weeks until we do the second session. Also, we have targeted certain areas of the tattoo as this will be a coverup; you don't always have to lighten the entire tattoo in order for a coverup to be successful.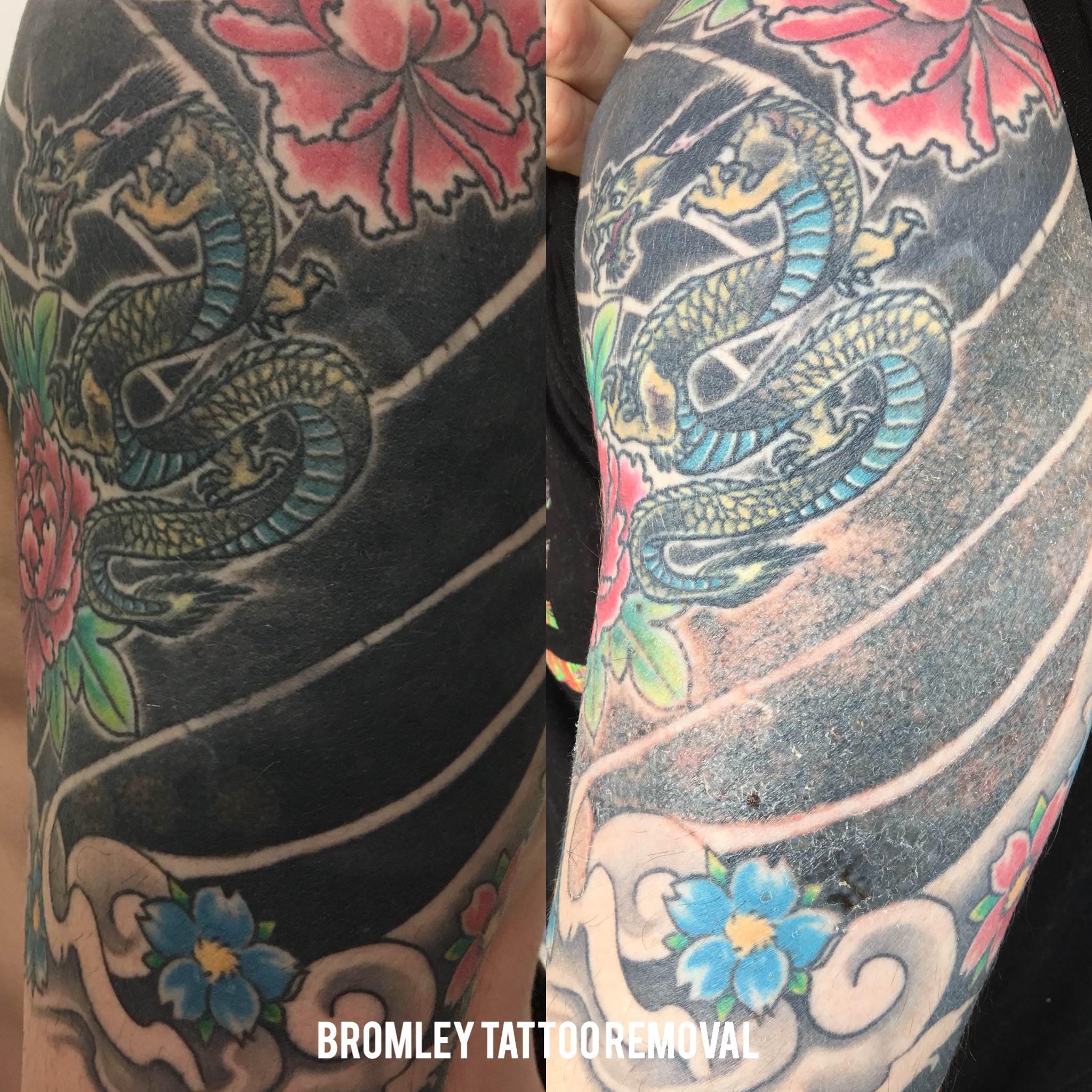 This second tattoo is over 30 years old and has faded as time has gone by. This photo is taken only 3 weeks after the initial patch test, we've recently done a first proper session on this tattoo and were excited to see what the outcome will be. :)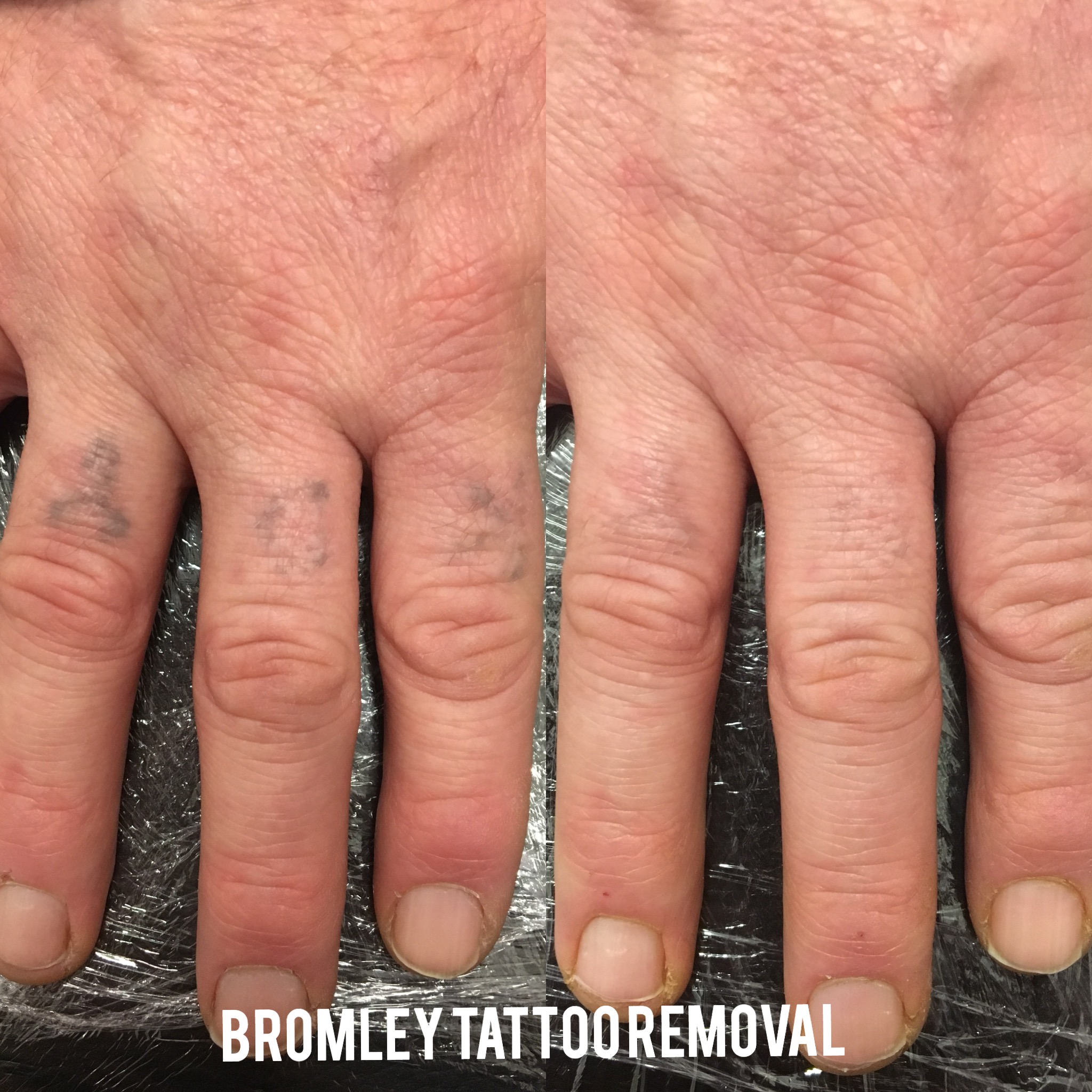 The two photos below is of the youngest tattoo of the bunch; only 5 months when the laser treatments started. The photos show before and 8 weeks after the first session. We have some difficult aspects with this removal progress; the age of the tattoo, the inks used and the skill of the tattoo artist that did the tattoo. As the ink as gone too deep into the customers skin in certain areas and theres a bit of trauma to the skin because of it. However it has lightened really well after the first session. A tattoo this young and dense with colour will require a few more sessions before the client can get their tattoo coverup.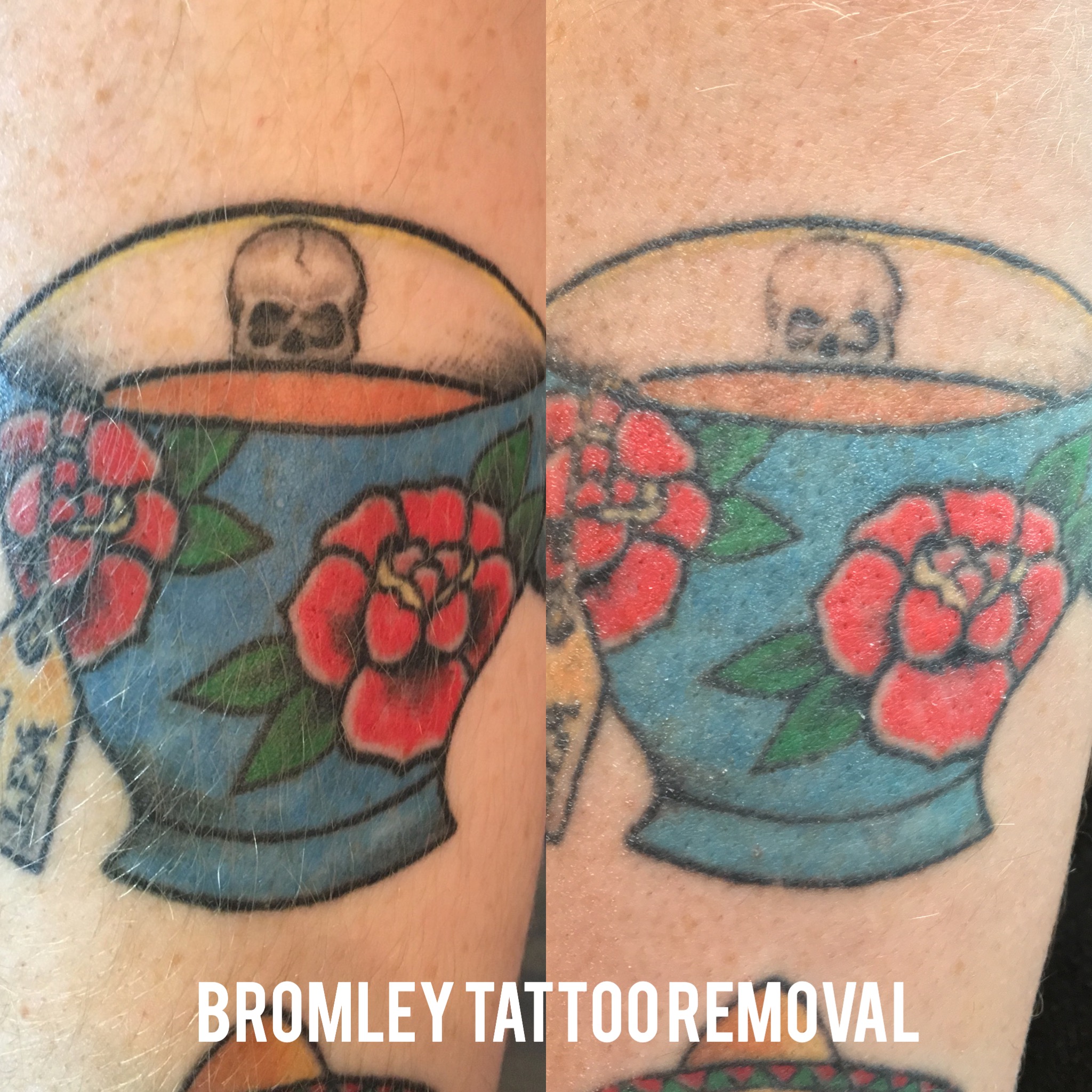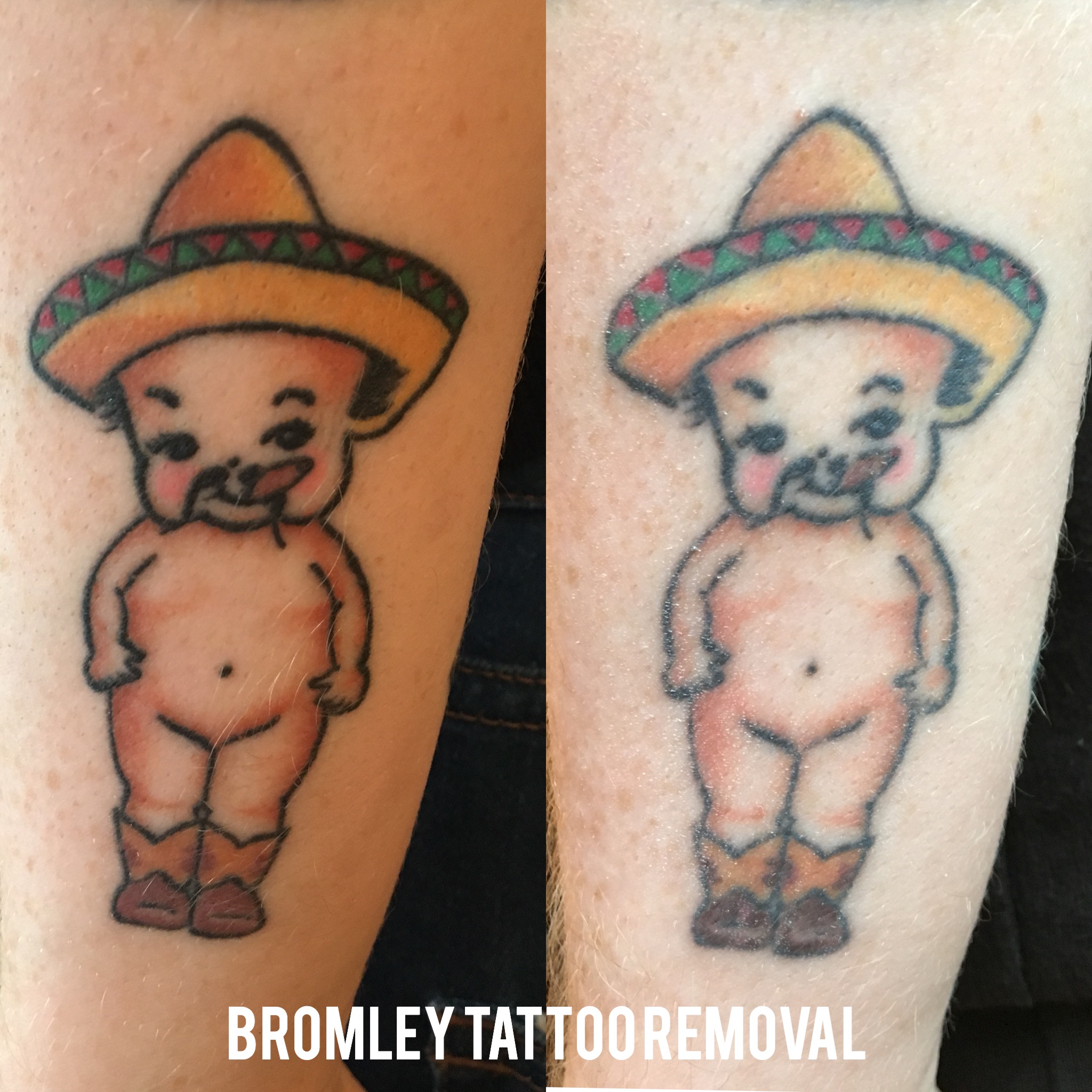 If you have any questions about tattoo removal please don't hesitate to contact me via email;martine@bromleytattooremoval.uk
If you have any questions about removal in order to coverup a tattoo, feel free to arrange a consultation with both me and a tattooist. As we can plan which part would need to be lightened in order for a coverup to work its best. :) Theres not always need to lighten a whole tattoo in order for a coverup to be successful. :)